Located in the central pacific coast of costa rica where the beach meets the rainforest. Developed to have a very limited impact and footprint and to become one with the natural landscape, this private retreat will also function as a home base for ecological workshops and biomimicry studies.
Sitting on and around a tight plateau with minimal clearing, above Uvita with panoramic vistas of osa peninsula, caño island and white water breaking on the beaches, the location was also selected for it's proximity to national parks, Hacienda Baru and Manuel Antonio, know for it's lush tropical forest and bio-diversity, and it's unparalleled vast array of botanicals and wildlife.
The main lodge not only allows for sweeping views, where one can meditate on breathtaking views of the pacific, but also allows for maximum use of the topography, with minimum impact on the natural landscape.
A fluid passive ventilation system allows for a comfortable and healthy environment, the steep pitched rooflines with clerestory fenestration allows for optimal use of natural light.
The steep butterfly roof allows for maximum water catchment and filtration system. The deep overhangs also create generous shading in order to control the interior temperatures and natural illumination.
For the Morpho project the Studio Meraz design approach, takes into consideration the contextual tico vernacular and typologies. We feel there is much intelligence to learn from deep research on the local construction methodologies and lifestyles. Our project may also may be seen as a departure from the typical non-efficient high-end hacienda type luxury "retreats" that are springing up in some areas costa rica, and not taking into account the ecological impact they are creating.
First level of the main lodge houses the bodega, which is a secure space for atv's surfboards and gear, placing the living, kitchen and sleeping quarters above ground. The elevated architecture also allows for parking a vehicle and entering the main dwelling with out getting wet. The large deck on the upper level can serve as gathering space, meditation space, and studio space.
Main lodge is approx. 1,950 sq ft
The guest house hidden in a fern forest, will serve as a secluded retreat.
Has one bedroom, kitchen, bath, outdoor private shower, and living space that opens up to two stunning orientations, the pacific ocean, and the cloud forest.
Guest retreat is approx. 625 sq ft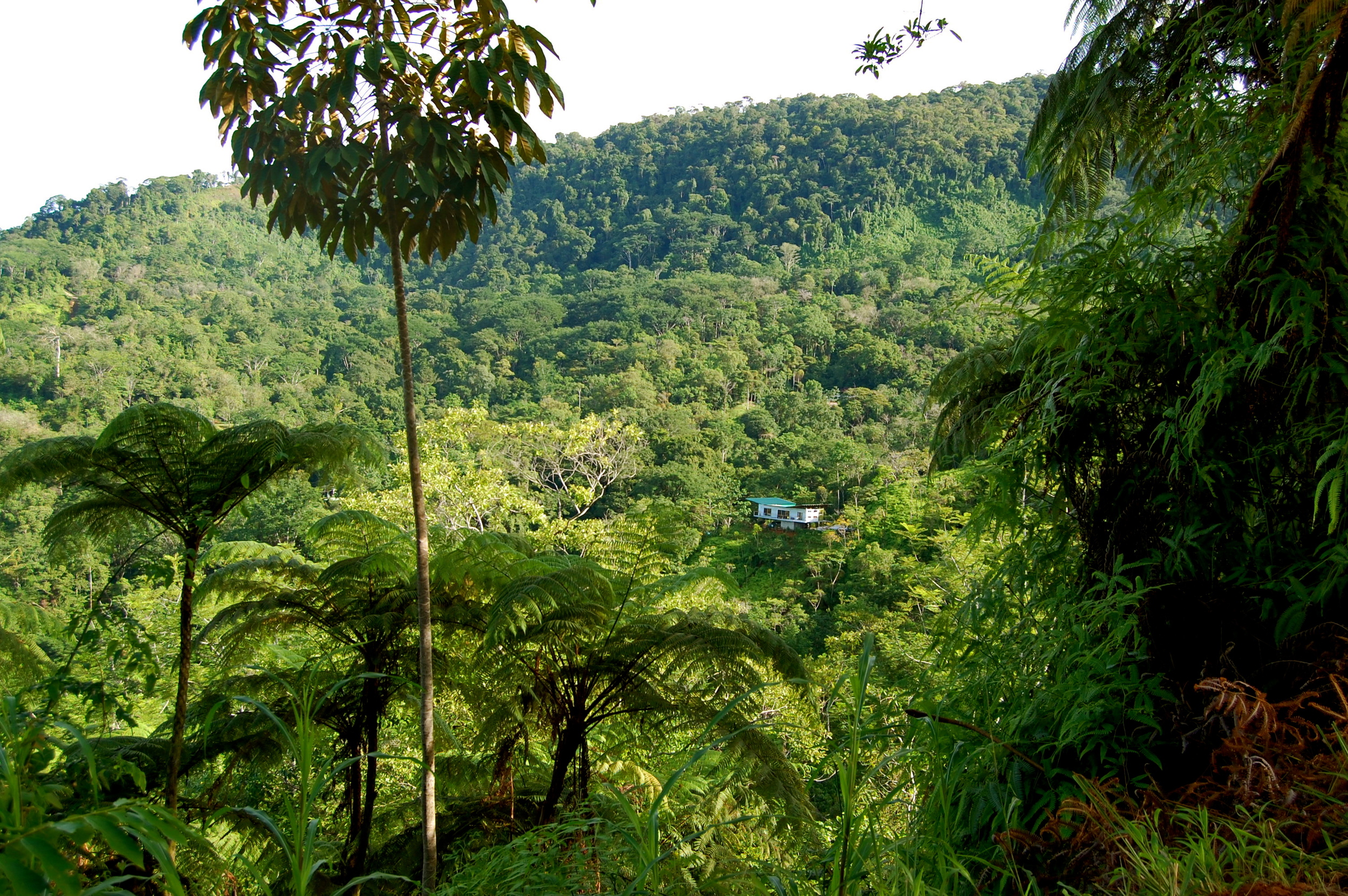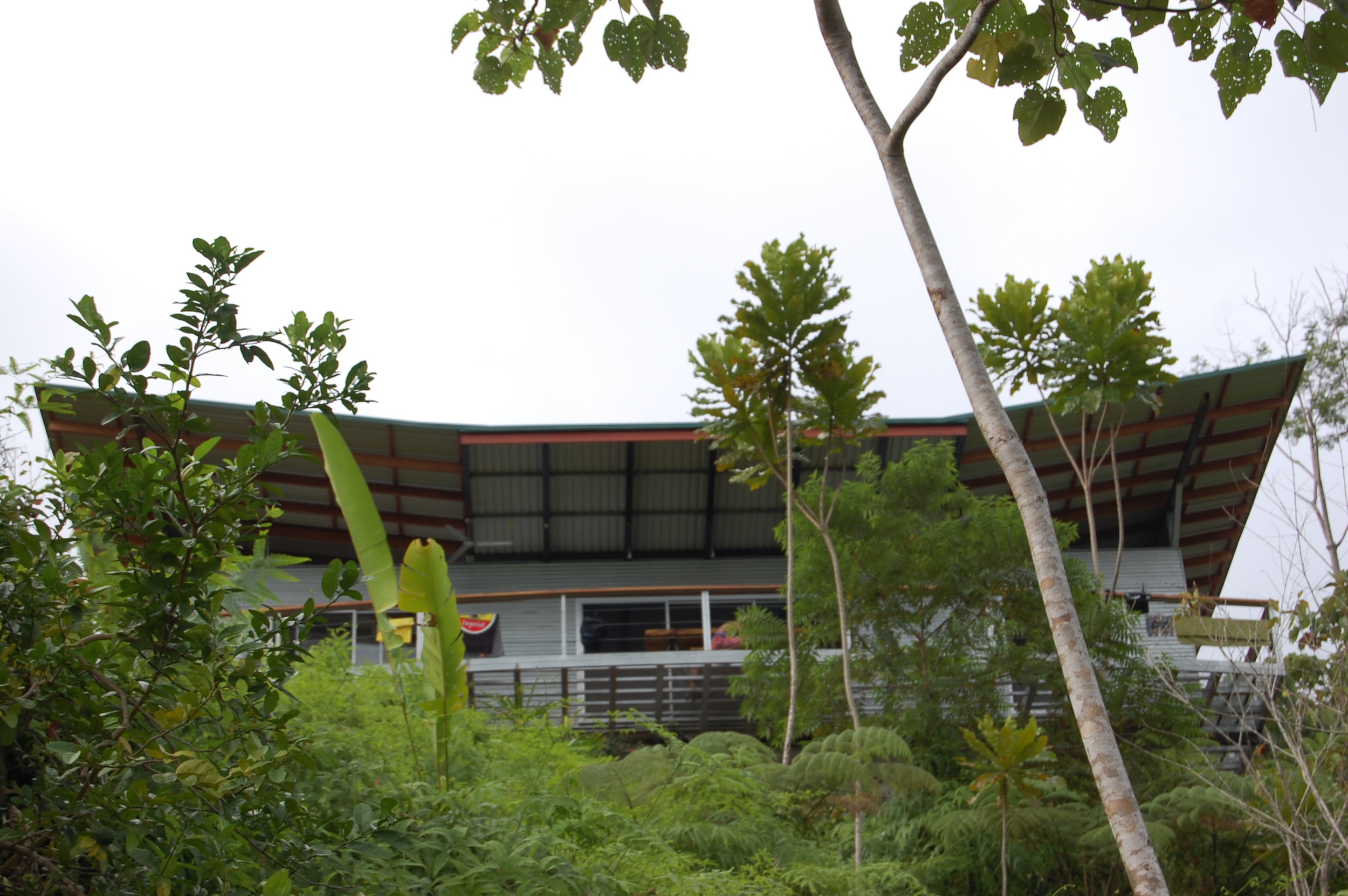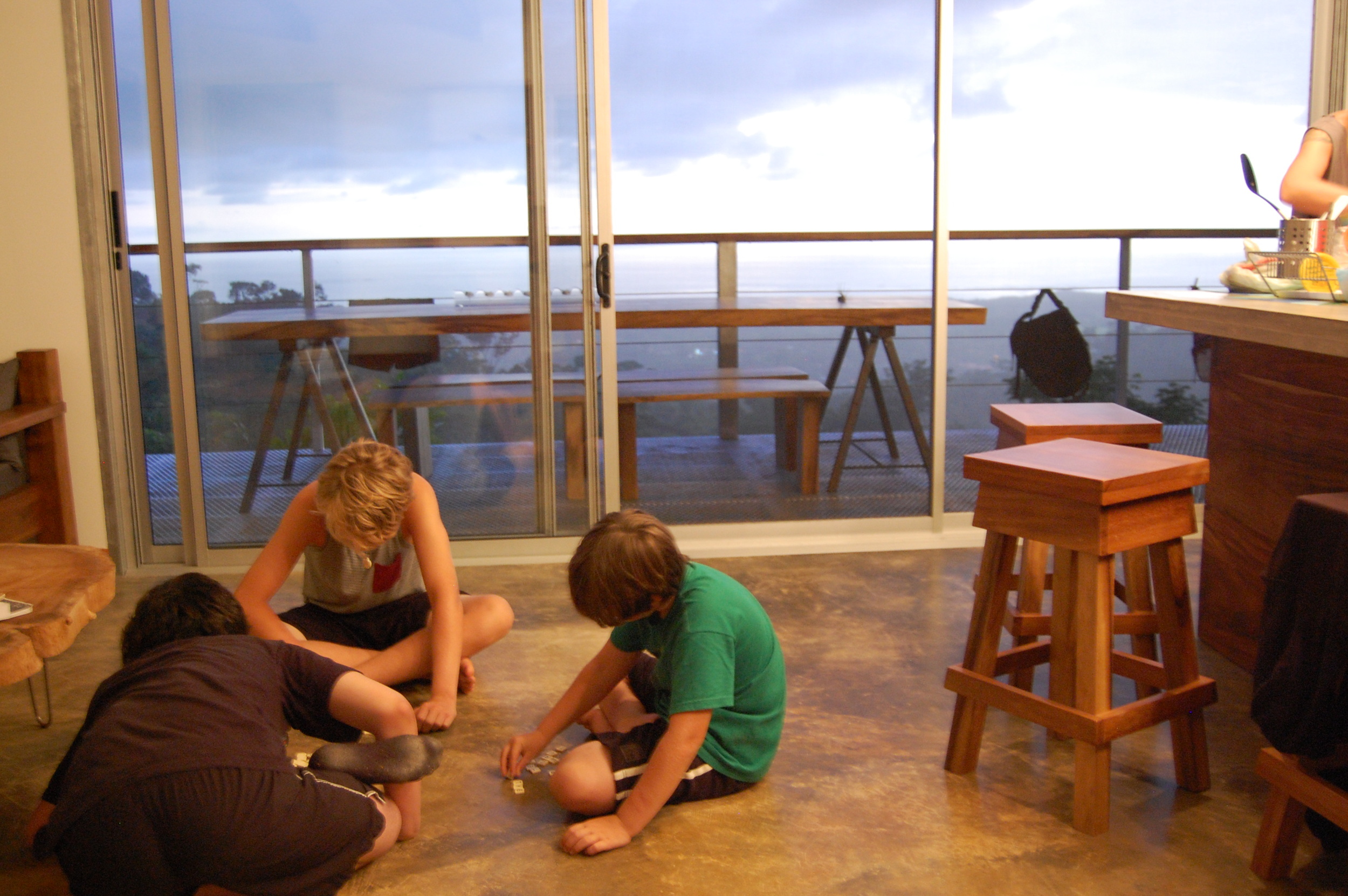 In both dwellings, all interior elements have been intentionally kept to a minimum, simple, clean, spare and more less on the utilitarian side, no luxury here, just comfortable, and functional. All furniture was built in the local woodworker shop, using indigenous species of woods, primarily from fallen trees, teka, guanacaste, melina and cenizaro
For both dwellings, all structural materials are simple, naturally raw, yet robust enough for the harsh environment factors such as rain, hi humidity, mold and fungus. Galvanized steel, oil rubbed hot rolled metal, enameled corrugated metal, cement board, concrete and teka, all serve as the main materials of the project.
The design is not just about creating a symbiosis between ecology, human experience and space. But also invites one to disconnect from ones digital world and become more aware of ones senses in a haptic realm.
featured in Inhabitat.com
- Concept Artist, Media Consultant, and Brand Designer for Studio Meraz (James Meraz: Architect, Designer, Writter, and Instructor )